What is IT support?
An IT supportalso called Helpdesk, is a help center. It is composed of qualified IT technicians who offer companies a privileged contact and a professional listening.
The objective is to respond to requests for incidents, breakdowns or advice in the use of computer tools (messaging, internet, remote access …)
What are the objectives of the Service Desk?
The Service Desk provides it servicemanagement. It has an important role in the management of cross-cutting processes:
Rapid incident response
Responses to different customer requests
Change management and organization…
All these processes are related to all the IT resources made available to users in a company.
The operational part of a company often uses a Helpdesk service to maintain a good functioning in the various IT processes. Whether it is for the management of an outage in order to resume the course of its work as soon as possible, or to answer users' questions: the Desk service assumes a role combining both social and technical skills.
Why use a helpdesk?
Nowadays, companies have all begun a shift to digital in order to follow the trend.
This necessarily leads to many changes in the way we operate.. The Service Desk is the only department in the company that masters the entire computer system.
A single, privileged point of contact, IT support enables organizations to achieve integrated, orderly, fast and efficient management of their incidents.
one Efficient IT service center is a crucial element for a company to support its customers and employees by providing solutions to problems in the computer field. When these incidents are not handled properly or quickly, the entire business can be affected and the loss of time can be considerable.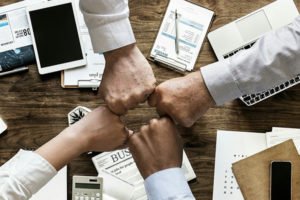 Why use the helpdesk?
Are you having a problem with your company's IT?
Having a Helpdesk service allows you to quickly get in touch with a trained professional who will be able to answer you and take care of your request in an optimal way. He will accompany you throughout the different stages of the process. It will also be able to provide you with answers and advice in the different branches that affect your IT infrastructure.
In this one, we distinguish different categories:
Server infrastructure, san, nas…
Desktops
Laptops
Mobile devices such as smartphones and tablets
The various professional software necessary for the proper functioning of the company
Network devices (printers, photocopiers…)
The helpdesk solution therefore allows a better organization of processes, a greater visibility of the tasks in progress and to be carried out, as well as a more precise monitoring of the operations.
There are 3 levels of IT support:
Level 1 is more concerned with supporting the resolution of computer problems.
Level 2 consists of solving small, one-off problems.
And level 3, in the resolution of crises seriously affecting the production chain.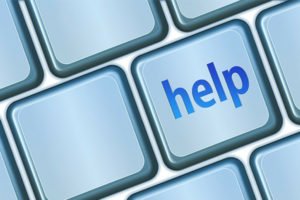 Helpdesk at Barraud Consulting
Barraud Consulting,expert in IT solutions,offers you a helpdesk solution to help you deal with problems. So that you are never slowed down by an IT problem within your company, we put our customer at the center of our attentions.
We offer you a state-of-the-art IT support service. Through theTeamViewer application.
We take control of your computers at any time from anywhere, to provide you with assistance or trouble shooting.
Simple and fast, our IT consulting agency in Geneva answers your questions in real time and brings you a personalized solution regardless of the IT outage.
Our Helpdesk technicians are here to answer all your questions.