Cyberattacks, a growing threat to societies
No sector is spared, from the smallest companies to the largest, cyberattacks are exploding and can undo years of work.
Health, administration and education were hit hard last year.
A cyberattack obviously has an immediate impact on the targeted company, but it can also affect the contractors, suppliers and customers of the company concerned.
While the risk of cyberattacks is an undeniable reality, being well prepared can make a difference.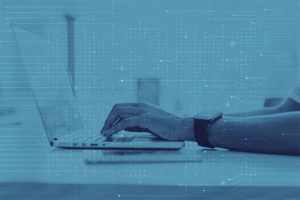 How to prepare your business for a cyberattack?
The development of a crisis management protocol in the event of a cyberattack makes it possible to react more quickly and effectively to the emergency.
Key members of the company need to have a role and be well informed about cyberattacks in order to respond more appropriately in the event of an attack.
There are many steps to take during a cyberattack and should be evaluated and assigned to different people whenever possible. These include, for example, communication measures to be implemented with service providers, employees, or customers.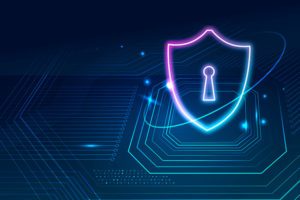 Think about internal training for your teams to make your employees aware of cyberattacks and give them the right reflexes.
Hackers attack where there is a flaw… Training goes a long way in protecting a company from cyberattacks.
Set up an IT charter with IT best practices and do not hesitate to offer training on the theme of cybersecurity to your employees who need it before entrusting them with access to your company's sensitive data.
On the security side of your IT infrastructure, here too, get assistance and adopt all the essential measures for the protection of your data.
Implement reliable security controls, identify system and network vulnerabilities…
After a cyberattack
– Scale of the attack
The security team must determine the extent of the cyber attack and which data/services/systems are most affected.
It must also find the type of attack : phishing, DDoS attacks, ransomware…
Determine the source of the attack, trace its origin, to better analyze it and prevent the incident from happening again.
– Contain the Cyberattack
Once the attack has been analyzed, it is essential to contain it and prevent hackers from gaining additional access. Protect your network by adopting best practices: isolate infected systems, disconnect from the network, close compromised services…
– Remove the computer threat
Remove malware and fix security vulnerabilities that have been exploited: This can take time and require replacing or restarting from 0 some devices that were originally in place.
Reconstructing the IT security scheme from the beginning depends, of course, on the scale of the attack and the consequences it had on your business.
– Restore data
A lot of work to restore data or systems damaged or lost during the attack will then begin.
Use your backups, data recovery software or manually recreate your lost data…
Tedious but essential step to resume your activity safely.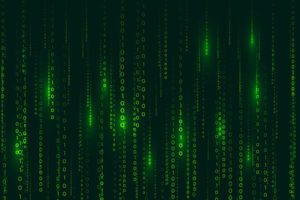 – Report the Cyberattack
From the beginning of the fight against the cyber attack that targeted your company, your communication must be established and must adapt to inform stakeholders.
Employees or customers… Their expectations are different when it comes to communication.
Cyberattacks and data breaches must be reported.
Operators of critical infrastructure in Switzerland must be required to notify the authorities of cyberattacksagainst them. The Federal Council submitted a draft law to this effect for consultation at the beginning of 2022.
(source)
Your company's cybersecurity
Cybersecurity and protecting your corporate data is extremely important.
All over the world, criminals are constantly trying to gain access to accounts. It only takes one click for dangerous malware to enter our IT infrastructure.
2023 will be a very lively year for the digital security sector.
After a year 2022 that saw an increase in piracy and the global context become more complex, protection against cyberattacks is becoming a major challenge for companies and countries.
The turbulent international context in 2022 has already had an impact on a good part of users. Hackers play on these emotional and geopolitical flaws to launch their cyberattacks around the world.
Staff must be trained internally or, failing that, it is necessary to call on a company specializing in cybersecurity to take stock of its IT vulnerabilities and take charge of their management to ensure its protection.