Professional telephony
Telephony is gaining momentum with the arrival of 5G in Switzerland. What is at stake for professionals?
The professional telephony sector offers many packages that are more or less suitable for your business.
The telecommunications giants have greatly expanded their professional spaces to meet the growing demand of companies. Special packages and state-of-the-art mobile offerings, options are multiplying and laptops are always better suited to the needs of society.
A motive to work more efficiently?
According to a TNS Sofres survey: 88% of active people think the mobile phone is a good thing.
The phone and computer are the most used tools, outside of working hours, by professionals. Its profitability is no longer proven: in addition to its mobility, the mobile phone promotes work wherever you are, without constraint.
In these times of the Covid-19pandemic, it is obvious that mobile is an undeniable asset for businesses. Employees are reachable at all times and through their smartphone,they have unlimited access to the internet and therefore to their email, their shared agendas etc.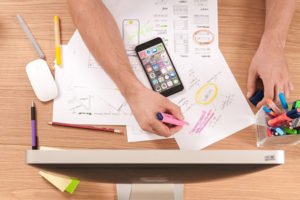 What about fixed telephony?
In both fixed and mobile, technologies are evolving. So are the networks. When we see 3G, 4G or 5G terminology rolled out in mobile, we move from analogue to IP technologies for fixed telephony.
Why this shift to digital telephony?
Significant advances in technological benefits (sound quality, speed in call deliverability)
Prices are always more advantageous
More and more features
A simplicity that is extremely effective in implementing solutions and using terminals (standard and telephone stations).
Here are some of the reasons for this development in the fixed telephony market. But why keep a landline when mobiles can be reached everywhere, all the time?
Already, fixed telephony is a sustainable and inexpensive solution compared to the services rendered. Havinga fixed line is essential in the visibility of a company,often in connection for your customers, with premises. This image of your company is reassuring.
Having a landline number also allows you to appear in professional phone directories.
Also, having a landline doesn't mean staying in your office anymore. Today, there are many ways to link all your numbers to one device, allowing you to keep moving, while answering your customers' calls.
All these features, which have evolved your fixed-line power plants,make everyday use easier. Transfers or referrals of calls, voicemail etc. it remains an essential professional tool and to choose carefully.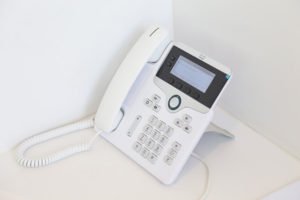 Barraud Consulting, partner 3CX
More and more communication services are based on the internet. This is the case with the 3CX telephone switchboard: it is based on VOIP technology and thus allows you to take advantage of all the advantages that the internet offers!
The benefits of 3CX are many:
Save money: Maintaining and using IP telephony is less expensive.
Share your data: 3CX lets you share data and video easily and quickly. All your company's communications are collected (internal and external)
Instant messaging: allows your employees to communicate with each other
Change rooms without constraints,no call transfer, no number change.
Make free calls to your desktop from your computer or smartphone: free softphone apps for Windows, Mac, Android and iPhone provide increased mobility for your employees.
Barraud Consulting takes care of its implementation and all the technical aspects for you. For more information, please contact us.
VTX: telephony solution for professionals
VTX Telecom is a group of Swiss telecommunications companies offeringweb hosting, IT securitysolutions, fixed and mobile telephony,as well as a wide range of broadband Internet access.
VTX has been supporting companies in Switzerland for 30 years in their projects.
Barraud Consulting partners with VTX to offer services at the cutting edge of new technologies. Notably with VTX Virtual PBX: advanced IP telephony in cloudmode .
With more than 40 advanced phone features available, you can easily manage your enterprise phone service with just a few clicks. The Virtual PBX service is a dematerialized version of a telephone power plant. Based on the best of VOIP, it offers the most advanced functions of the moment and is constantly enriched with new features.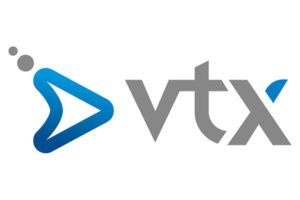 Sunrise, the best network coverage
Our IT consulting agency partners with Sunrise to provide you with optimal network coverage.
Start-ups, independents, SMEs … Packages adapt to your needs. We find for you, the best mobile and fixed phone offer.
Sunrise is the only operator to achieve the fifth consecutive highest overall rating with "EXCEPTIONNEL" in the independent network test conducted by the trade journal "connect".
With 100% reliability in four of the five test categories and with data speeds averaging up to 469 Mbps, Sunrise offers the best mobile and 5G data network in Switzerland.
The results of the independent test confirm the results previously published in the rootMetrics analysis. The speed and reliability of data connections via 5G makes mobile and flexible work even more productive and is essential to the development of innovative digital solutions in businesses.