What's computer security?
Computer security is about protecting a computer system from any data breach, intrusion, degradation or theft within a computer structure.
With the rise of the Internet and the use of computerized processes by the majority of companies, threats to information systems have continued to increase and become sophisticated. Today computer security is a necessity for all types of structure.
The consequences of mismanagement of IT security for your business can be disastrous.
With the Covid-19pandemic, cyberattack figures have skyrocketed. They have become commonplace, and without a rapid awareness of companies, hackers will have no trouble integrating the hearts of companies.
When to deal with IT security?
Care must be taken to integrate security into the infrastructure and lifecycle of products as soon as possible. In this way, it will be both proactive and responsive.
Computer security relies on an automated control system.
Integrating security into your IT structure should allow you to optimize the application of updates and respond to IT incidents quickly and globally in an ever-changing environment.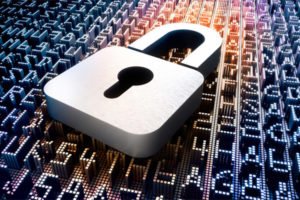 Difference between computer security and cybersecurity
– Computer security
It is part of information technology. It studies threats and vulnerabilities in computer networks.
Viruses, cyberattacks, identity theft or password theft… Computer security ensures the security of access and use of information stored in computer equipment.
Computer security indicates that information in the system is protected from danger and loss.
Therefore, computer security systems are all actions to protect the integrity and confidentiality of information stored in their computer systems. These are different security measures and tools that you need to consider to improve your protection and secure all your information and computer systems.
– Cybersecurity
It is the set of protocols, methods, rules of information protection that try to minimize risks based on prevention and response to cyberattacks.
Phishing, spamming, ransomware … cybersecurity applies to interconnected systems.
The term cybersecurity is often mistakenly used as a synonym for computer security. It is important to know the differences between these two concepts.
Different types of computer security
At Barraud Consulting,we work in collaboration with Sophos. With a wide range of security solutions that meet the highest standards, your IT infrastructure is completely protected. Our experts help you choose the most suitable security system for your business.
Network security
Preventing unauthorized users from accessing your computer network, network security is essential to prevent hackers from accessing data on your network, while allowing you to use it without any problems.
Internet security
It protects information received and sent through internet browsers. It also secures the web application network. They can be set up using firewalls or antimalware and anti-spyware solutions.
Terminal security
It's device protection. Devices are devices connected to your computer such as mobile phones,laptops or tablets. Terminal security avoids jeopardizing the security of your IT infrastructure connected to these terminals.
Application security
Application-friendly security makes them as secure as possible and prevents attacks. This additional layer of security involves evaluating an application's code and identifying potential software vulnerabilities.
Cloud security
All your data travels to the cloud. In order to access this data that is safe for your structure, you will need to make sure that cloud security isin place. It includes cloud access security checkpoints, secure Internet gateways and cloud-based unified security risk management solutions.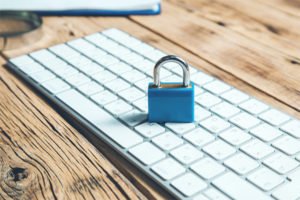 Barraud Consulting: IT security expert
The security expert is there to protect data and track security vulnerabilities in Internet and intranet networks. It first assesses the vulnerability level of the sites, tracks down possible viruses and thwarts hackers' intrusion attempts.
It sets up a whole protection system: passwords, cryptology, firewall, antivirus, etc. There is no shortage of parades to reduce the risks.
Always aware of the latest trends and threats on the Internet, it must adopt a fair measure between the security of the computer system and the constraints created by users.
Barraud Consulting Sàrl,is a consulting agency in IT services. We draw on 30 years of experience in computer security.
Regardless of your industry, the risk to your IT system can have serious financial and trust in your customers.
Barraud Consulting puts the security of your IT systemat the center of its expertise in order to better protect your customers and your business.